CHIROPRACTOR Apex NC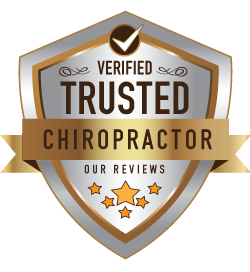 Welcome Raleigh, Durham, Cary, Apex & the Triangle! At Omega Chiropractic Center, our Apex chiropractors do their best to get to the root cause of why you are having issues. Why chase your pain and symptoms and then it just comes back? Our clinic is unlike any other in the area. We empower patients to improve their mobility. So you can keep being you.
No one should suffer constantly from pain stemming from preexisting conditions or injuries that never seem to heal. Chiropractic care can help patients dealing with a myriad of health problems find lasting relief. Most healthy people do not realize that chiropractic care can even be beneficial for improving their immune system function and strengthening their vitality. Day-to-day life can be draining not just on the mind, but the immune system. By seeking wellness care at our clinic, minor adjustments can ensure your body stays running like a finely-tuned machine, ready to conquer every day's challenges.
WELCOME TO Omega Chiropractic Center - Sports Performance & Nutrition
OMEGA CHIROPRACTIC CENTER - SPORTS PERFORMANCE & NUTRITION
Omega Chiropractic is located at 2521 Schieffelin Road #130 in Apex. We are by the Abbey Road Grill on Ten Ten Rd and Highway 1. You should see the Omega Truck out front.
If you are tired of hurting or having those reoccurring injuries come on in for our Selective Functional Movement Assessment (SFMA) and find out which area is not dysfunctional that is causing your symptoms. Or if you have no pain but know something is off or just wanted to perform at your best, we will do a Functional Movement Screen and Y-Balance Test. These are used by the NFL, NBA, and college athletics to find movement pattern problems, asymmetries, and possible future injuries. It is better to be proactive than re-active.
WHAT MAKES US UNIQUE
One of the primary differences that sets us apart from other chiropractors in the area is our diagnostic approach. We use the principle of Patterns vs. Sources. It is not realistic to look at an individual "source" of injury (ie, knee pain, back pain, shoulder pain) and fail to consider what other joints could be influenced by the area that hurts (ie. knee, lower back, etc) or that are influencing the injury itself. When we evaluate patterns, we can effectively consider how each individual joint is functioning, and how our joints are functioning together as a whole: this yields a more accurate diagnosis, a faster recovery and return to activity with longer-lasting results.
CONDITIONS WE HELP
Naturally, as doctors of chiropractic we address back pain, but we also address many other types of musculoskeletal pain such as headaches, shoulder, arm, and hand pain, hip, leg, and foot pain and just about any other type of pain that you can point out. Attached to your skeletal structure is your soft-tissues such as muscles and ligaments. Our biomechanical expertise helps us identify and treat things like tendonitis, bursitis, and plantar fasciitis. Muscle tension, limited range of motion, and chronic knots or trigger points are all addressed with our comprehensive structural care. We successfully manage every type of athletic injury, so bring in your sprained ankles, jammed wrists, tennis elbows, and swollen knees - we've seen it before, will do the proper assessment, and help speed your recovery.
At the core of your spine is the nervous system, which is actually the soul of chiropractic. Since the nervous system controls every other system in your body, random symptoms can be positively affected by removing the nerve interference caused my misalignments or subluxuations. Symptoms like vertigo, bloating and indigestion, constipation, and shortness of breath. Intangible problems like poor sleep, weak immunity, or restlessness are frequently improved as we remove nervous system interference. As you might expect, our spinal care relieves direct nerve irritation that causes arm and hand tingling, zinging pain down the leg or carpal tunnel syndrome.
Last but not least, we treat infants and children. Many babies have nursed for the first time in their lives in our office, slept through the night, or enjoyed the cessation of bed wetting. Fussy babies, ADD/ADHD children, and those hurt in accidents are all familiar to us - with nearly all experiencing noteworthy decreases in their troubles.
TRUSTED CHIROPRACTOR: READ OUR REVIEWS